There have been a couple of major developments since my last blog.  Apparently the Big Ten and Pac-12 have decided to play very shortened intra-conference seasons.  It might slightly legitimize whichever team ends up as the national champion (provided it's not from one of those conferences… no matter how dominant it may be, winning 7 or 8 games is no comparison to winning 15), but it really doesn't help much in ranking teams.  There is no objective means to evaluate two teams with a similar record in different conferences without inter-conference play, and many similar teams won't have similar records anyway if they start the season six weeks apart.
Until those two conferences start play, I will still rank everyone but the SEC on one list and the SEC on another.  I'm just going to do a top 10 for the other teams.  There are only 12 teams in the AP poll that aren't in the SEC or in a conference that hasn't played, so everyone in my top 10 list deserves to be considered a ranked team. There may be one or two left out who'd normally be ranked, but so be it. It can be a challenge filling out the last couple of teams anyway.
SEC
Anyway, you probably noticed I'm an LSU fan, and the Tigers lost for the first time since that unholy abomination of a football game in College Station on November 24, 2018.  So that was a pretty good 22 months.  If you don't count that as an LSU loss, I guess you can say it was more like 22 3/5 months, since there was no question about the rightful winner of the LSU-Alabama game on November 3, 2018 (the final was 29-0).  For updated records of the LSU-Mississippi St. series (the most-played series in LSU's history), see here.
In other SEC news, Florida was EXPOSED by Ole Miss when the Rebels scored 35 points and gained 613 yards.
If you couldn't tell, I'm making fun of everyone (paging Colin Cowherd) who said something similar about the LSU-Ole Miss game last year. Actually, I'm making Florida #2 after the first week. The Fighting Kiffins aren't pushovers on offense. They weren't under Rich Rod, so I don't think that has changed.
The land plankton Ole Miss defense isn't good, but no one else in the SEC scored 50. Mississippi St. was the only other one who even got to 40, and that was against an LSU team with like negative returning starters if you consider that the Tigers didn't even have five of the players they expected to have on an already-depleted team a couple of months ago. I'm sure others will do better—there are a lot of smart defensive coaches with a lot more veteran players—but the Pirate (Mike Leach) can be hard to contain even when you have a good veteran defense.
Number 1 may be a surprise. I'm going with Auburn, who beat a ranked (albeit not by me) Kentucky team by 16 and probably would have won by over 20 without a pick-six being called back. Alabama may well beat Auburn easily, but a 19-point win over Missouri (although it was a 32-point lead in the third quarter) isn't anything to get excited about.
Rankings—SEC only
Auburn
Florida
Alabama
Mississippi St.
Tennessee
Georgia
Texas A&M
Vanderbilt
LSU
Kentucky
Ole Miss
South Carolina
Missouri
Arkansas
Until I'm shown otherwise over the course of a full game, I'm going to assume Arkansas is terrible again and that it's Georgia's fault the game was close for a while.
I feel similarly about Tennessee-South Carolina. The Gamecocks kept it close until the end at least. I initially had Missouri ahead of South Carolina, but I changed my mind when I saw that 13 of the Tigers' 19 points came after Alabama already had 35 on the board.
I'm also going to lean toward Florida having a good offense, so I'm not beating up on Ole Miss too much for the points the Rebels gave up.
LSU needed an ugly pick-six just to look like they were close to as good as Mississippi St. and still lost by twice as much as Vanderbilt lost to Texas A&M. I'll be surprised if Vandy beats the Fighting Tigers, but I think they should be more encouraged by Week 1 than LSU should be.
I still think Kentucky will be a good team even though they looked out of their element against Auburn.  Wildcats fans still should not be as pleasantly surprised as Commodore fans.  LSU fans are on a completely different level as far as being spoiled, but they honestly shouldn't be that upset with a team this inexperienced who had no kind of warm-up for the conference schedule.
Others
Top 10 Interconference-Schedule Teams, AP poll equivalent (meaning if the AP disqualified the same teams I'm disqualifying) in parentheses
Clemson (1)
U. Miami (3)
Pittsburgh (11)
Cincinnati (7)
Central Florida (5)
Notre Dame (2)
North Carolina (6)
Oklahoma St. (8)
Memphis (12)
BYU (10)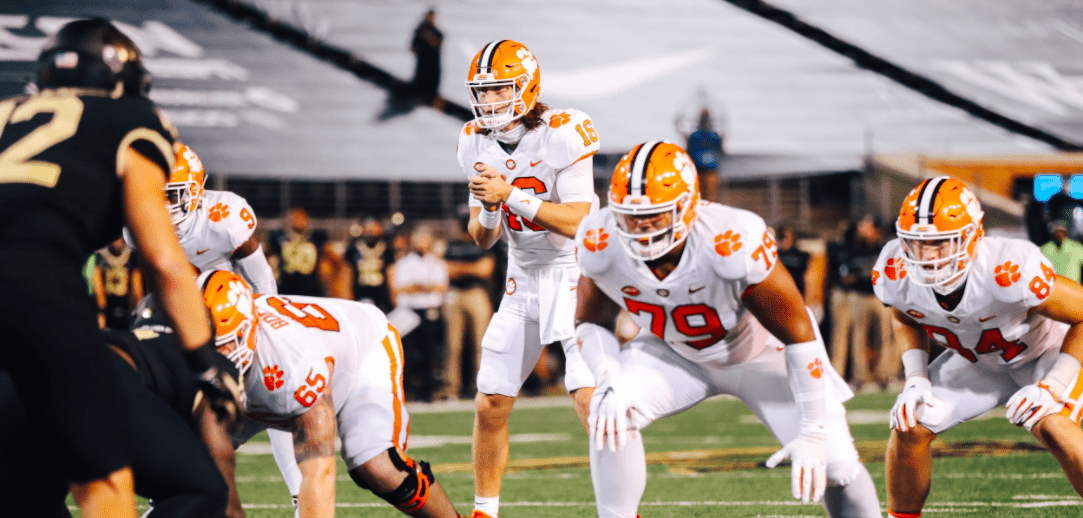 Clemson has been competing for national championships every year, and I don't see why they won't this year.
U. Miami has beaten two credible opponents in conference, as does Pittsburgh, so I don't see why I 'd put Notre Dame ahead. The Irish struggled against Duke, and I don't know why they played South Florida or why they should get much consideration for that game. I also thought Cincinnati's win over Army by two touchdowns and Central Florida's two easy wins merited more consideration.
Oklahoma St. and North Carolina haven't done anything spectacular, but they each won a conference game against a team that might be OK.
Memphis beat Arkansas St., who beat Kansas St., who beat Oklahoma. That's how desperate I am just to fill out a top 10, but it makes more sense than putting anyone else in that sentence in the top 10.
BYU blew out Navy and Troy. I couldn't see a better argument for anyone else.
Unlike the major polls, I have no interest in 0-0 teams. It's really a shame that teams like Cincinnati lost spots in the rankings due to the inclusion of such teams. ULL, which for some reason calls itself Louisiana, went from 19th to unranked after winning. How does that make sense?
Anyway, the only qualifying teams the AP poll has that I don't have in my list are Oklahoma, which clearly doesn't deserve a ranking unless it's for something they did before Christmas, and Texas, which did only slightly better against Texas Tech than Houston Baptist did.